Statista reports there are more than 3.5 million apps on the Play Store, while there are more than 2.1 million apps on the App Store. With so many apps out there, you don't want your app to be drowning in the sea of apps. As such, you need to stand out from the crowd with an app logo that will entice people to download it. And if you need inspiration, here are ten app logos made by our amazing Penji designers!
How Do You Create a Logo for An App?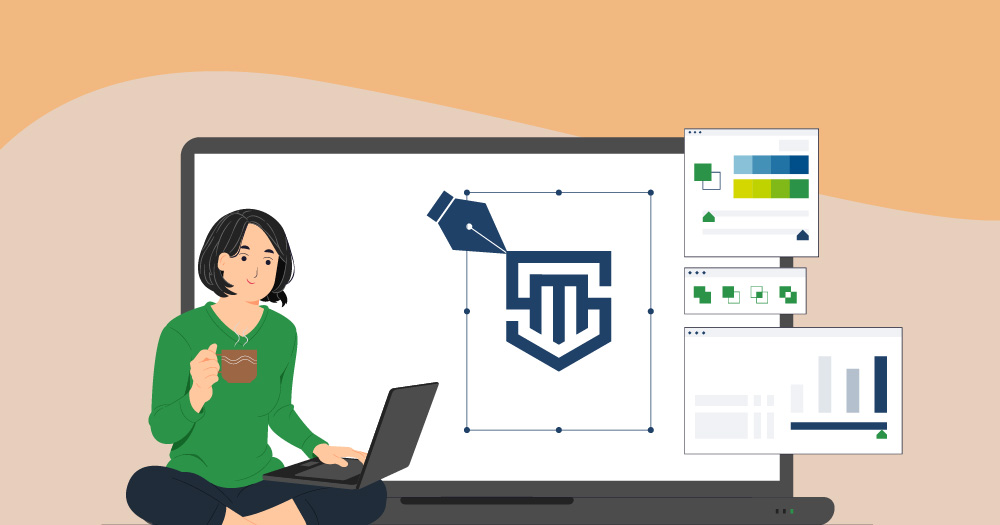 Designing an app logo starts with creating your business logo, and creating a logo could take a while since you need different designs before landing on the right one. The easiest way to generate app logos is through a logo maker.
In a few minutes, you can get a logo based on your preferences, and an AI will generate logo variations for you. An alternative to that is using DIY logo makers, where you can actually create a logo from scratch.
Sure, you could create one using a DIY logo maker. Still, many small businesses have made the right choice of investing in their logos by hiring a professional graphic designer or subscribing to a graphic design service. Aside from the actual logo, they can also provide an app icon design, which is optimized for the app store you'll be posting your app.
Many also ask, is an app icon a logo? Well, yes and no. Your logo can become your app icon and vice versa. However, you don't have to limit the design to just your logo. For instance, you can use your company's mascot or main character as the logo for your app. As an alternative, you can use a monogram of your logo.
1. Midnight Sun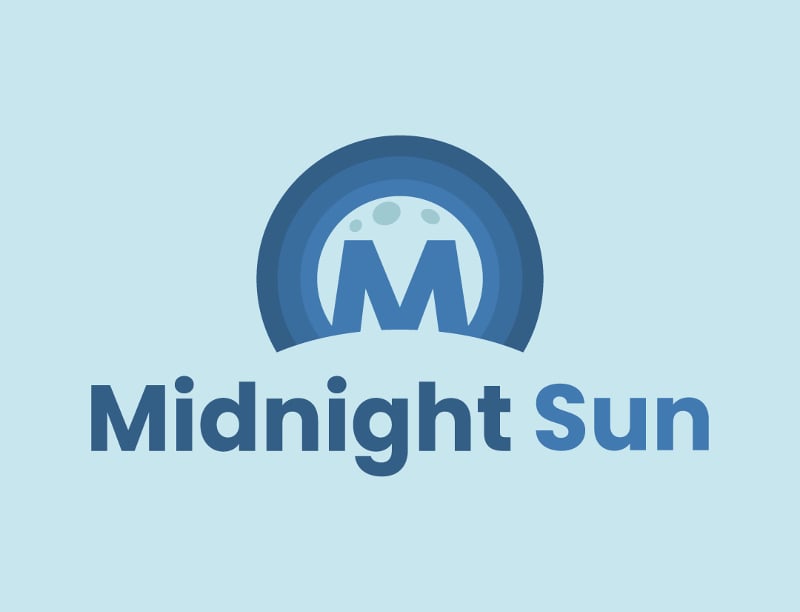 When making an app logo, it's best to create a logo for your business first, then adjust accordingly. The Midnight Sun logo uses a combination logo, one with the imagery and the other with the wordmark. With that, they can use the imagery as the app design icon.
2. Digitops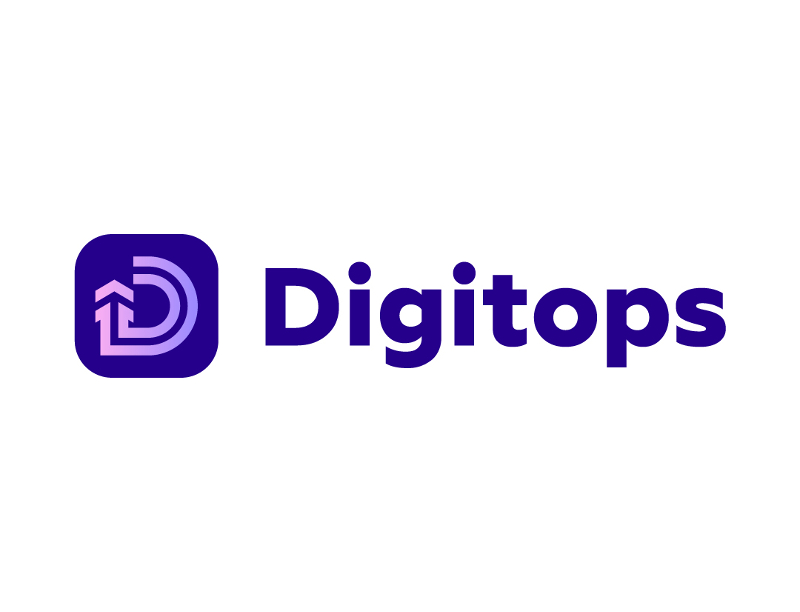 The Digitops logo is the first app logo on this list to use a letter mark or monogram for its app icon. Instead of using a font as a letter mark, Digitops gives their app logo a twist with the added direction. This app logo will certainly entice people to learn more about it and even download it.
3. Virtulum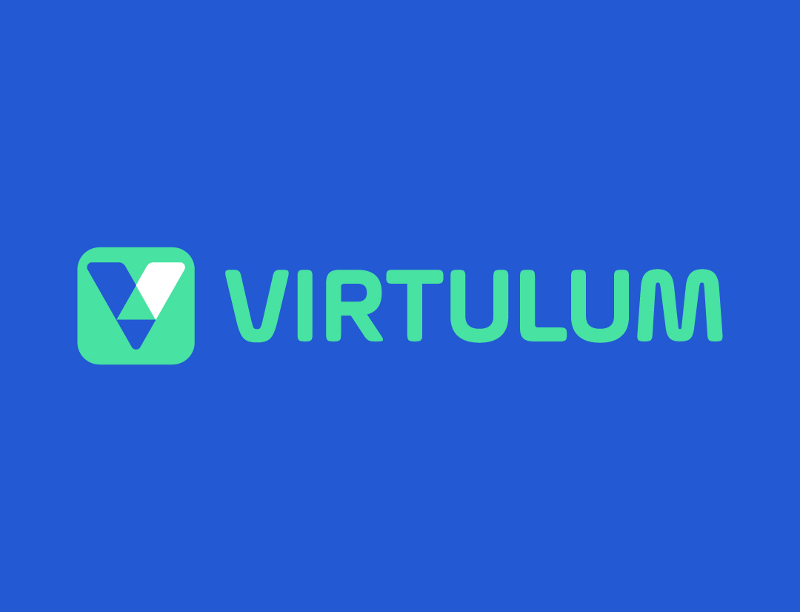 Do you need inspiration for a tech logo? Here is the app logo for Virtulum. Like Digitops, Virtulum uses a letter mark or monogram for its app icon. The geometric style gives it a modern look, making it attractive to techie users.
4. BonFire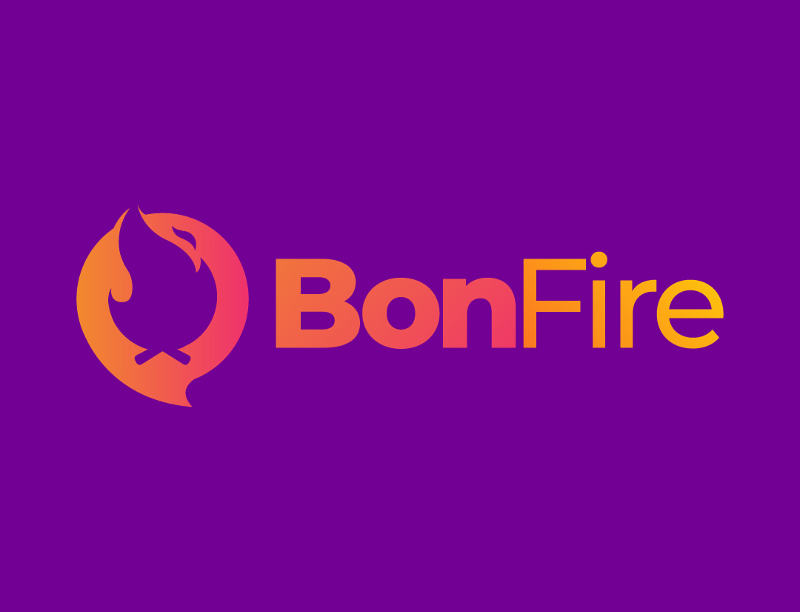 When we think of fire, we'd think of yellow and orange flames, which would be translated into imagery in a logo. But what makes BonFire unique from other app logos is it doesn't go with your typical yellow and orange flames. Instead, it's purple, but the flames surround the main bonfire. It will truly catch the attention of users, and they'll want to know what BonFire offers.
5. Owl Canon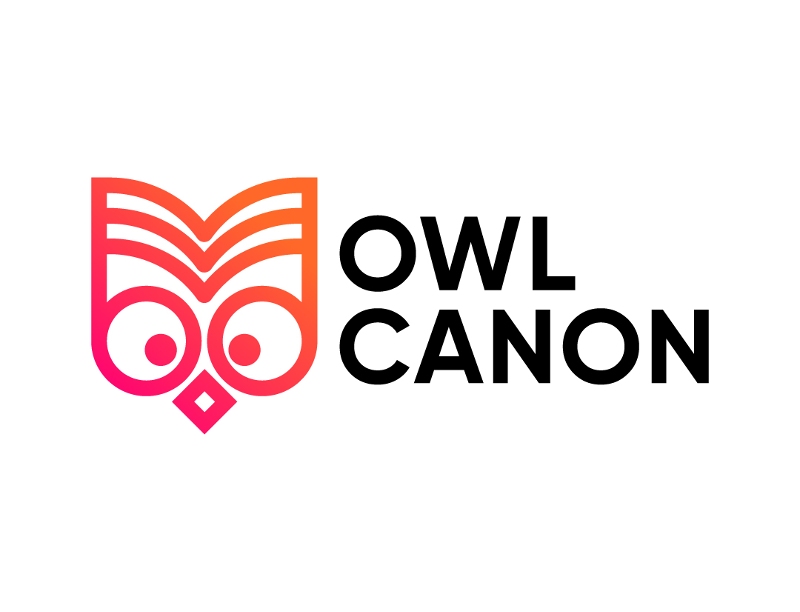 If your app is related to books, take at this logo for Owl Canon. Owls have been the symbol of wisdom and learning, and Owl Canon reimagined the image of a book and integrated an owl into that imagery. The pictorial mark can already serve as the app's icon. Another thing to note here is the motif used in the app icon. Gradients and bright colors are trendy in graphic design, and if you want to entice more users to download an app, you can add those colors to your app icon.
6. Gamester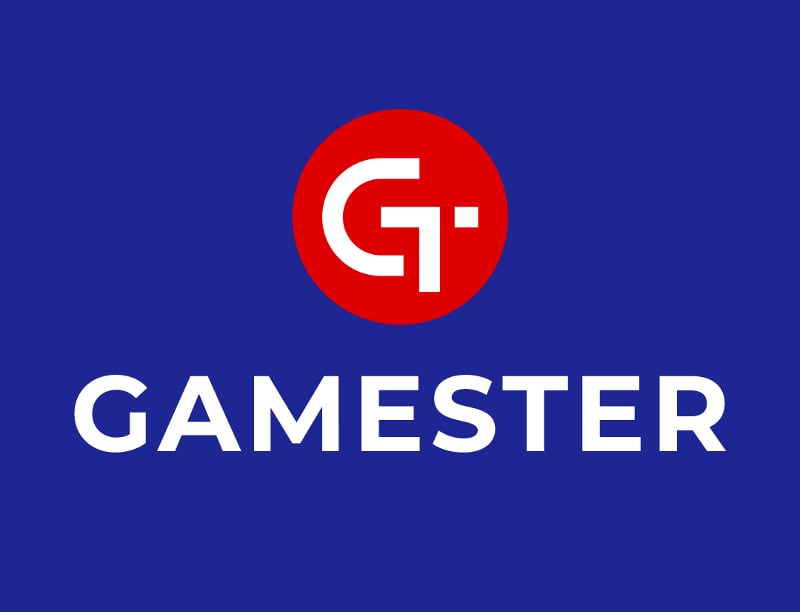 Although many brands use letter marks as their app icon, Gamester can use a totally different letter mark design apart from their actual wordmark. The G in the red circle can become their app icon, making Gamester unique from other brands. Although you want a modern logo look, their logo has a classic yet retro style which would certainly catch the eyes of many users.
7. Relaxing Metal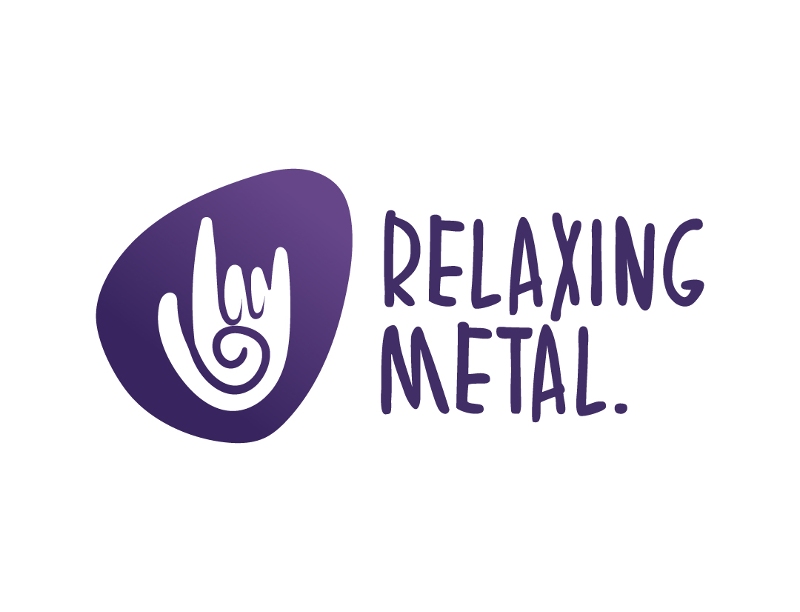 Rock on with this app logo for Relaxing Metal. The background color in the imagery will remind you of a guitar pick because of how it's shaped. On the other hand, this is also unique because you'll rarely see hands or hand signs on any app logo. Aside from that, you'll also see a swirl, which can further enhance the app's branding with relaxing since swirls are used for relaxing imagery.
8. Hoe Pies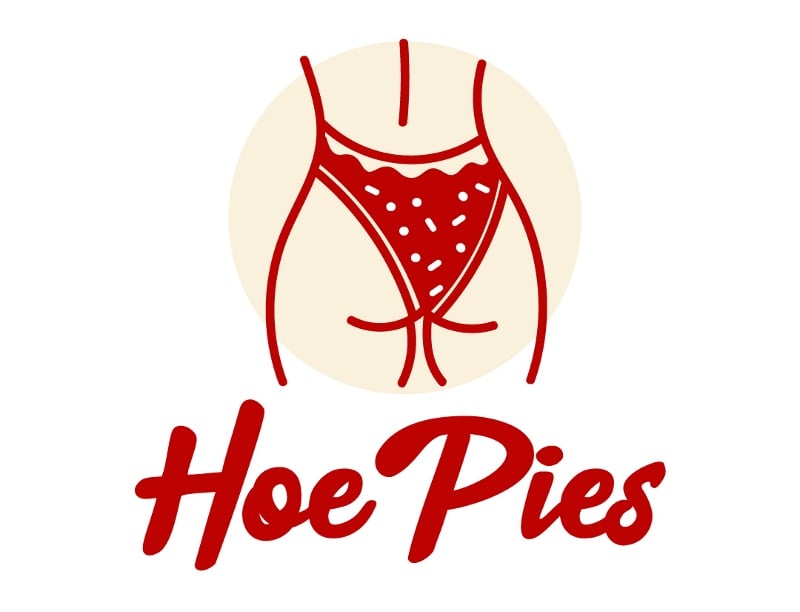 Provocative imagery like this one from Hoe Pies can certainly make people intrigued. The imagery of a woman wearing underwear will make people wonder what this app is all about. In addition, the use of red will draw you in, and the font is reminiscent of the early to mid-20th century, the time when pin-up girls were popular.
9. Click Sonic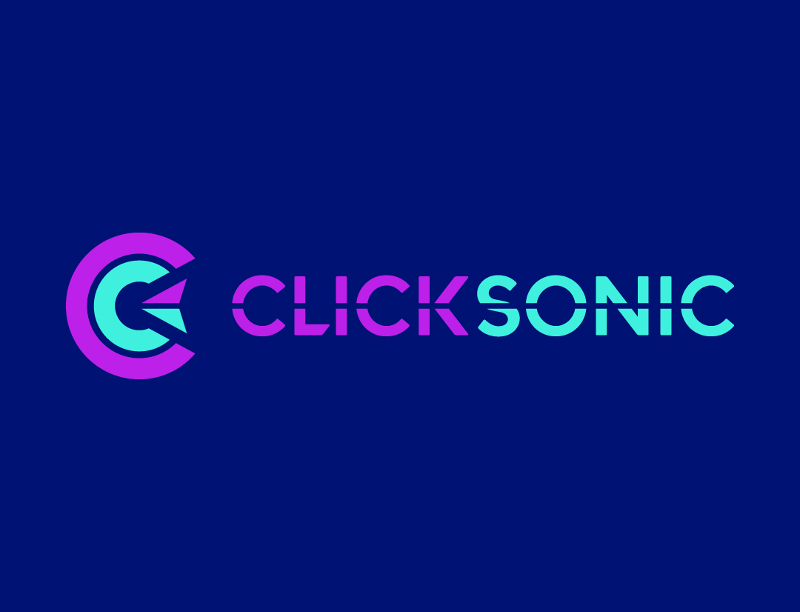 Here's another combination and modern app logo to serve as inspiration. The letter mark image appears as an abstract mark with a pointed mouse, and the "C" is the target. It makes sense considering the word "Click" is in the name. Added to that, you can use contrasting colors like this one, too, to give your app logo life.
10. Frame Up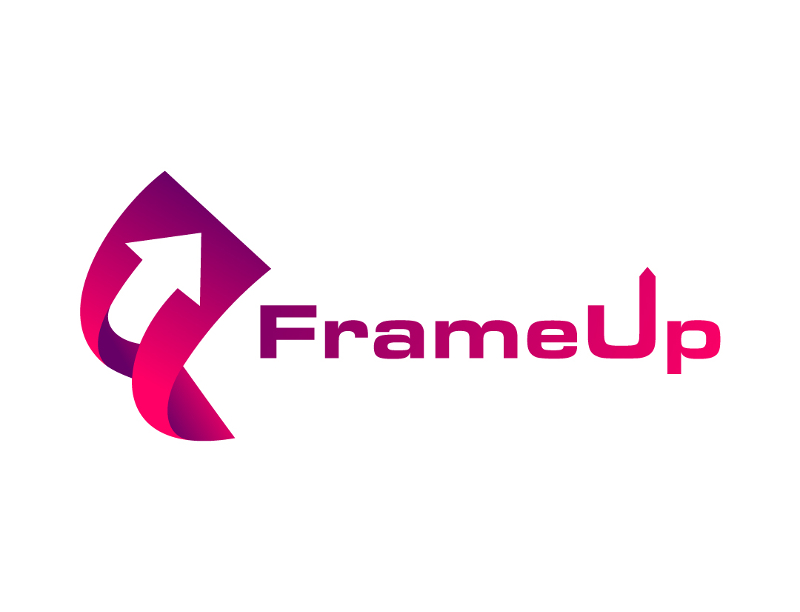 The last app logo on this list is Frame Up. It would be easy to use an arrow upwards to show progress and direction. However, Penji designers took this up a notch by curving the arrow and making it unique. You can certainly turn heads when you have an app logo like this.
How Can Penji Create App Logos
If creating your app logo is too much work or the DIY logo makers aren't doing it for you, you will make the best decision to switch to a graphic design service like Penji! Here at Penji, you can rely on and trust our designers to make you the best logo designs for your app.
Once you subscribe to Penji, you can start your first-ever request on the Penji dashboard! There, you can input your logo design brief and get assigned to the best logo designer. From there, sit back and relax for 24 to 48 hours as the designer prepares some kickass logo designs for you! Pretty neat, huh?
So, if you want to get a new logo from Penji, subscribe here! Before we forget, we have a special treat for new subscribers to Penji! Use this promo code: BRANDNEWLOGO15 to save a few bucks on the plan of your choice!
About the author : Punit Chaudhary
Join our mailing list today
Insider offers & flash sales in your inbox every week.
Curabitur non nulla sit amet nisl tempus convallis quis ac lectus dolor sit amet, consectetur adipiscing elit sed porttitor lectus.